Spacious Condos on Scenic Melbourne Harbor
Available Weekly and Monthly
Every Unit has a beautiful view of the Waterfront!
Availability, Rates, and Reservations

We are situated on scenic Melbourne Harbor, minutes to the beaches of Indialantic and Melbourne Beach and only steps away from Historic Downtown Melbourne.
Downtown Melbourne is designated a "Main Street U.S.A." site. Enjoy all the Arts and Antique shops, along with a diverse group of over 20 restaurants to choose from.
We are also within a 10 minute drive of major high-tech businesses like Harris Corporation, DRS, AAR, Northrup Grumman, Rockwell Collins, Embraer, Authentec, and Globe Wireless.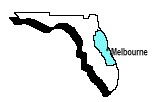 We are less than 10 minutes from Holmes Regional Medical Center, Health First, Melbourne International Airport, FIT, Florida Tech, Florida Air Academy, and Melbourne Square Mall.
We are within walking distance of the Melbourne Art Festival, Melbourne Harbor, and Melbourne Yacht Club.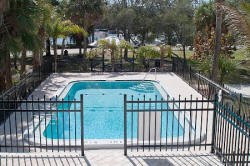 We are within a one-hour drive of all Space Coast attractions and Orlando theme parks, thus putting us in our superb Space Coast location.
Check out our 'Things to Do' page for lots of suggestions on where to go and what to do in the area. Whether you are looking for surfing, swimming, golf, tennis, walking, biking, kayaking, or sailing, we've got it all, very close by.
Our units are available as affordable weekend, weekly, and monthly rentals for business travelers, vacationers, visiting friends and family, and house-hunting families re-locating to the Melbourne area.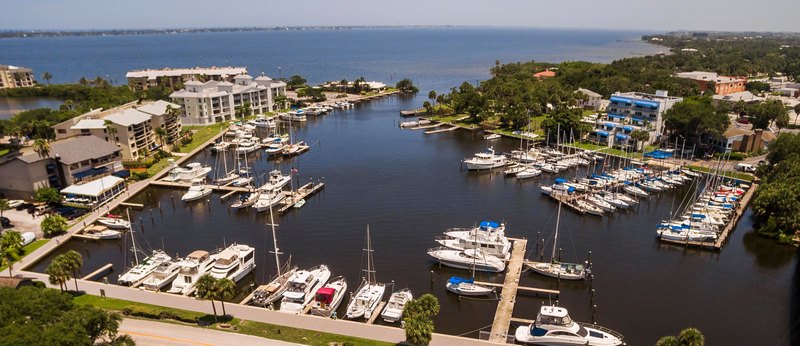 We have 20 suites overlooking Melbourne Harbor and the entrance to Crane Creek. Every unit is individually owned and operated.
Our rates vary by the season, and are very reasonable for the amenities and the location. Every room has a balcony view of the harbor and the park!